The Pacific Islands Forum (PIF)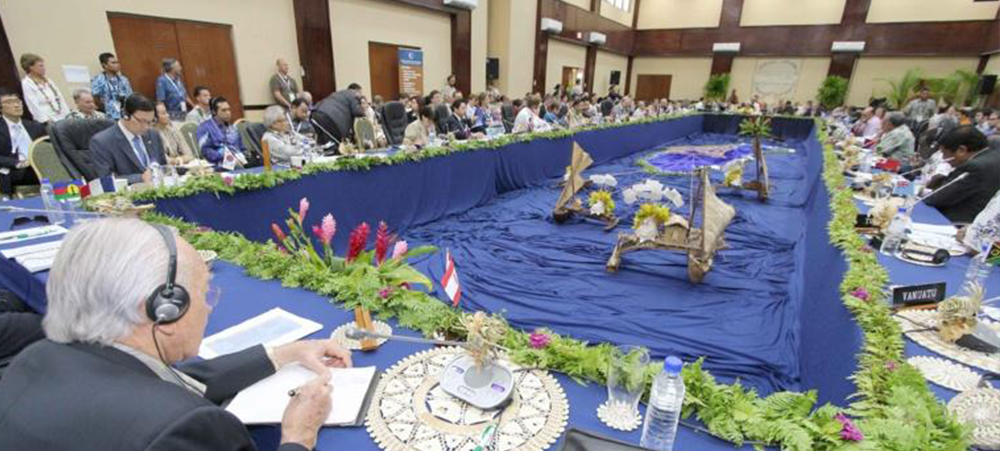 Established in 1971, the Pacific Islands Forum (PIF) is the biggest regional political organization, it initially included 16 states and territories, with various institutional statuses.
Initially admitted to observer status following the Noumea Accord in 1999, New Caledonia became an associate member of the Forum in 2006. In September 2016, New Caledonia and French Polynesia were finally admitted as full members at the 47th Pacific Islands Forum in Pohnpei, Micronesia.
The PIF now has 18 members, including Australia, Cook Islands, Fiji, Kiribati, Marshall Islands, Micronesia, Nauru, Niue, New Zealand, Palau, Papua New Guinea, Solomon Islands, Samoa, Tonga, Tuvalu, Vanuatu, French Polynesia and New Caledonia.
The Forum also includes nine observers: American Samoa, East Timor, Wallis and Futuna, the ACP Pacific Group, the World Bank, the Asian Development Bank, the Commonwealth Secretariat, the United Nations and Western and Central Pacific Fisheries Commission.
The Forum Secretariat is headquartered in Suva. Fiji and headed by Henry Puna of the Cook Islands, who was appointed in 2021 for a three-year term. The presidency of the organization is ensured, in turn, by Heads of State and Government from member countries according to a "gentlemen agreement".
The Forum, which is the first international political organization in the Pacific region, meets at its leaders' summit each year to set the broad guidelines for regional policy and define the roadmap for all the technical agencies of the Council of Regional Organizations of the Pacific (CROP), including The SPC and SPREP.
Key issues
Key issues addressed by the Forum include:
The Framework for Pacific Regionalism (FPR),
The Pacific Resilient Development Framework (PRDF),
The Regional Security Framework (RSF) ;
And the regional priority issues, namely:
The economic benefits of fishing,,
Climate change,
Information and communication technologies,
West Papua,
Disability,
 the mobilization and regional harmonization of trade practices