Cook Islands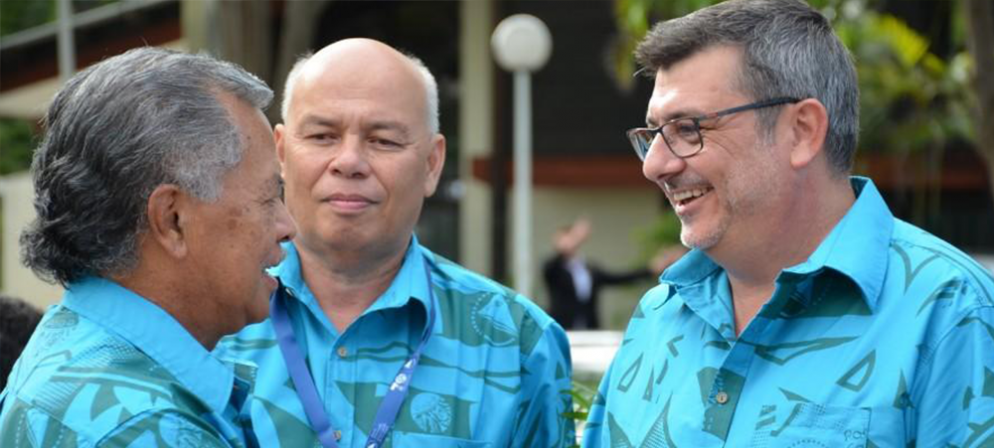 During the Pacific Islands Forum Meeting in August 2012 in Rarotonga (Cook Islands), the President of the Government of New Caledonia made a declaration regarding the creation of the Natural Park of the Coral Sea.  The Cook Islands made a similar declaration.
New Caledonia and the Cook Islands shared the belief that the Pacific Countries and Territories are united by a common identity and a joint responsibility as the Pacific Ocean's custodians and that is the reason why, the President of the Government suggested that cooperation arrangements between New Caledonia and the Cook Islands be established.
A non-binding Memorandum of Understanding formalizing the twinning of New Caledonia and the Cook Islands' Marine Protected Areas was signed in November 2013, In Ajaccio, at the Ministerial Meeting organized during the 3rd International Congress on Marine Protected Areas . This agreement describes the working relationship as well as the intent to establish a cooperation between the Governments of New Caledonia and the Cook Islands and its potential in terms of Protected Marine Areas management.  This agreement focuses on site management and aims at facilitating communication, information, exchanges and decision making between agents working for the site management organizations.  
In 2015, concrete actions were undertaken thanks to funds from the Nouméa Convention which enabled the sharing of scientific data and the participation of technicians to monitoring missions in the field.