Our missions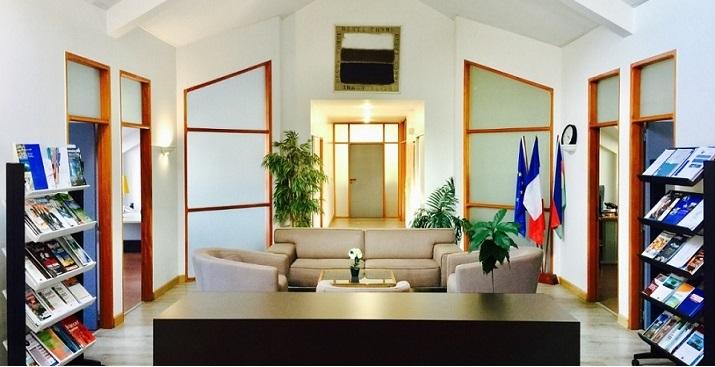 The SCRRE organizes its activity around four core missions:
The "Multilateral Cooperation" Division coordinates the activities of New Caledonia within the international and regional organizations of which it is a member (SPC, PIF, SPREP ...) as well as the involvement of other territorial institutions in these intergovernmental organizations.
The "Bilateral Cooperation" Division coordinates and develops cooperation actions with Pacific Countries and Territories. This bilateral cooperation can take the form of links with developed Pacific countries and territories, which inscribe themselves in a "North - North» rationale (Australia, New Zealand, Japan, etc.). It may also consist of cooperative actions for developing countries and territories in the Pacific, with the aim of consolidating cultural and human relations as well as development aid. The SCRRE also coordinates the network of delegates which formally represent New Caledonia in some sovereign states in the Pacific region. . New Caledonia is the only French Collectivity to have such a network at its disposal.
The "Economic Cooperation and Trade" Division provides transversal monitoring and manages the operational implementation of economic and commercial issues and policies. It works in collaboration with New Caledonia's institutions, professional organizations and private sector operators to gain global visibility on the economic actions implemented. This division provides economic monitoring of events, conferences or regional economic events, by relaying information to socio-professional organizations or institutions in New Caledonia. It also monitors New Caledonia's free trade agreements and economic partnerships in the Pacific. The division also has an export unit that implements economic diplomacy coordinates export-related public policies and links the different institutions. The unit also ensures the promotion of New Caledonia as an economic destination for partnerships and investments as well as its economic policy, monitors the implementation of the export strategy and coordinates, the relationship with all the stakeholders involved, through New Caledonia's Export Support Council. 
The "European Affairs" Division manages and monitors the relationship between New Caledonia and the European Union, defined in accordance with its status as an overseas country and territory of the European Union ( OCT). It follows issues related to the envelopes dedicated to New Caledonia as a part of the European Development Fund particularly closely and actively participates in the work of the OCTA (Association of European Overseas Countries and Territories).
The SCRRE is also tasked with representing New Caledonia at various international events held inside and outside New Caledonia. It is responsible for organizing the Ministers' travels related to regional cooperation and external relations matters as well as the official visits of foreign government officials from the region.