New Zealand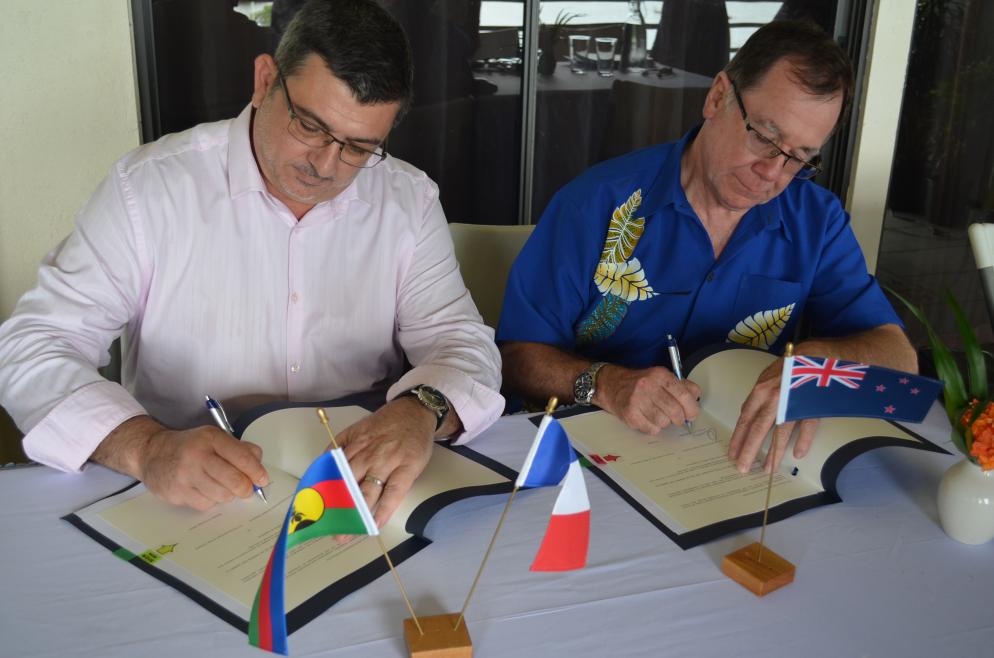 New Caledonia is New Zealand's closest neighbor which explains the strong links between the two countries, further strengthened by the nomination of the first New Caledonian Representative in New Zealand, in November 2012, which marks the birth of New Caledonia's diplomatic network in the Pacific.  
In addition to the strengthening of the bilateral political dialogue, which lead to  8 visits (Government, Provinces, Customary, Senate) coordinated  during a 4 year period (2013-2016) by the delegate, bilateral cooperation actions are focused on four sectors:  
Scientific research, with research institutions like GNS, NIWA, ESR, Landcare Research, and  Plant and Food Research;
Education through  the professional training program aimed at French Teachers, co-financed  by the Pacific Fund and made possible by the cooperation between the Government of New Caledonia, the University of New Caledonia the French Embassy in Wellington and the ILEP (International Languages Exchanges and Pathways);
Cultural with the visits by New Caledonian artists (musicians, painters, street art), in collaboration with the ten Alliances Françaises operating in New Zealand, and the New Caledonian representative, as well as the internships undertaken by New Zealand French language students at the  Pacific Centre for International Meetings and Exchanges (Creipac);
economic, via the promotion of New Caledonia's attractiveness for New Zealand investments jointly  coordinated by NCT&I and New Caledonia's representative.
The main focus of New Caledonia's representative in Wellington is the implementation of the New Caledonia-New Zealand Joint Cooperation Plan, signed on 10 September 2016, which defines the framework and the objectives of bilateral trade relations while privileging economic partnerships. It covers the Economy and Trade (construction, standards, biosecurity, and tourism), Education, Health, Sports, the Environment as well as Research and Innovation.