Overview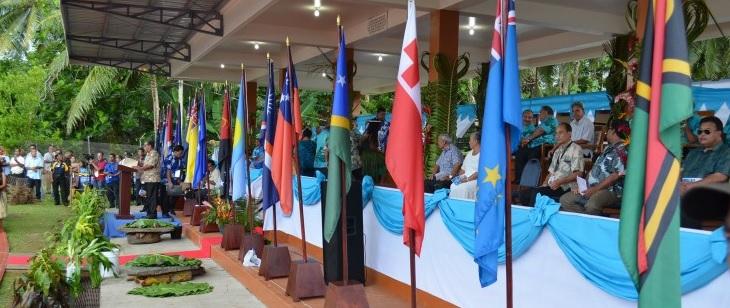 New Caledonia benefits from a strategic position which enables the creation and strengthening of privileged partnerships to meet common regional challenges.
Thanks to its special status, New Caledonia has a reputation and a visibility in the Pacific region through its integration into various regional organizations. Like its neighbors, New Caledonia is fully committed to the development of the region; it is involved in the strategic decision-making process aimed at building a sustainable future in the Pacific. It also participates in the definition of regional policy through its full membership of the Pacific Islands Forum, the most important regional political organization, and its work in the main regional technical organizations (SPREP, SPC…)
New Caledonia's regional policy is also based on privileged relations with Australia, New Zealand, Solomon Islands, Papua New Guinea, Vanuatu, Samoa, Fiji, Tonga and Wallis and Futuna. Many actions are being carried out in close cooperation and coordination with these countries and territories in the areas of research, culture, health, good governance, youth, education, economic development and Francophonie.
 New Caledonia has four main budgetary envelopes at its disposal to fund the implementation of its actions: the Pacific Fund, the Cooperation Fund with Vanuatu, the Cooperation Fund with Wallis and Futuna and the Bilateral Cooperation Fund.