New Objectives for Aviation in the Pacific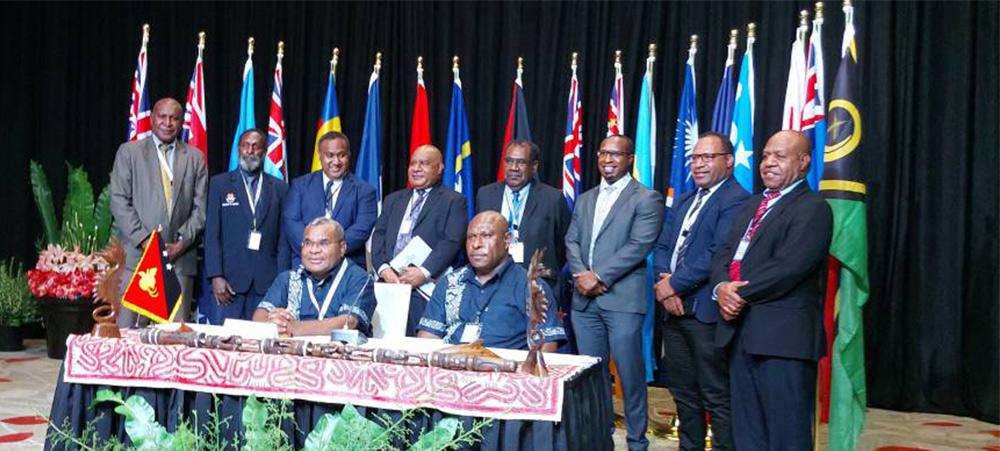 On Wednesday 30 June, New Caledonia took part in the first Regional Meeting of Ministers of Civil Aviation (RAMM), organized virtually under the chairmanship of Papua New Guinea. 
Invited as a member of the Pacific Islands Forum (PIF), New Caledonia was represented by the office of Gilbert Tyuienon, in charge of transport, as well as by the Civil Aviation Department and the Regional Cooperation and External Relations Department. 
A New Regional Strategy
This event was an opportunity for the participating Ministers to endorse the Port Moresby Declaration which gives new impetus to the implementation of a regional collaborative approach. The objective is to achieve sustainable aviation safety and security, which are essential to facilitate Pacific connectivity and development.
The representatives of the countries of the zone have also adopted a new framework for aviation in the Pacific. It aims to put into practice a regional strategy for the next ten years. It will focus on sustainable development in the aviation sector and on the recovery of its activity after the health crisis.
Finally, the ministers agreed on the need to strengthen the responsibilities entrusted to the Pacific Aviation Security Office (PASO), of which New Caledonia, as an observer member, is involved in technical discussions. They also expressed their desire to amend the Pacific Civil Aviation Safety and Security Treaty (PICASST), to which the territory is not a signatory. 
As this is an annual event, the next regional meeting of Ministers of Civil Aviation will be held in 2022 in the Cook Islands.