Solutions to Fight Climate Change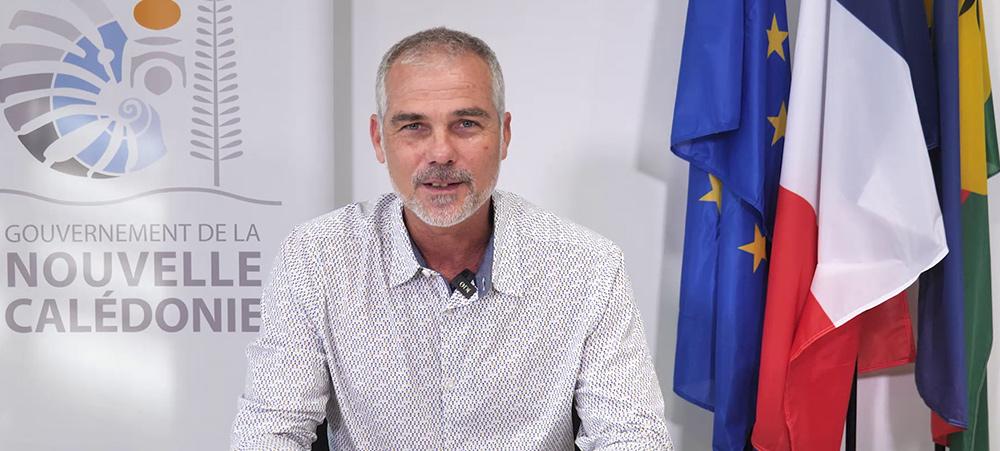 As a part of the COP26, the Overseas Countries and Territories Association (OCTA) in collaboration with the European Union organized an event dedicated to innovative regional solutions for climate change adaptation. Joseph Manauté, Minister for the Environment, spoke at this high-level exchange.
Currently chaired by New Caledonia, the OCTA  organized,  a side-event during the 26th United Nations Conference of the Parties on Climate Change (COP26), involving an exchange between Overseas Countries and Territories (OCTs) held at the European Union Pavilion. The representative of the President of the Government of New Caledonia, Joseph Manauté, the Minister overseeing sustainable development,  the environment and ecological transition, contributed through a video message. 
A New Government Portfolio
The segment focused on innovative regional solutions for climate change adaptation, a topic that is high on New Caledonia's agenda. "This is the first time since the 1998 Nouméa Accord that climate change has been part of the portfolio of a Minister," Joseph Manauté, who is overseeing  this new sector in the 17th government, pointed out. In 2016, New Caledonia adopted an Energy Transition Plan with the objective of reaching 100% non-carbon energy in public distribution by 2030.  Thanks to the European Development Fund, it benefits from EU support for ecological transition, while European programs such as PROTEGE significantly increase its capacity to make a green transition.  
Climate Emergency
oseph Manauté proposed that the 17th government of New Caledonia declare a climate emergency, which would allow for "a broad consultation, particularly with the Provinces and civil society, to develop a strategy for adaptation to climate change. In parallel, the new OCTA strategy for the period 2021-2027, to be adopted at the end of November, should emphasize blue and green growth among the areas of cooperation of overseas countries and territories.
View Joseph Manauté's video message (in French) at: https://www.youtube.com/watch?v=yxgLcwZgqSQ.