Fruitful Exchanges with Europe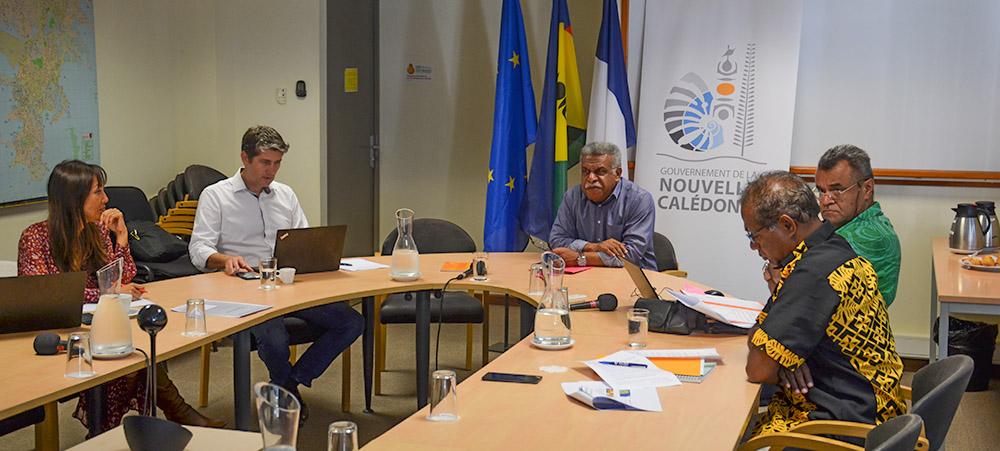 The President of the Government, Louis Mapou, held a videoconference with the European Union (EU) Ambassador for the Pacific, Sujiro Seam. The strengthening of relations between the EU and New Caledonia, as well as the regional integration of the territory, were at the heart of the exchanges on territorial and regional programs. 
This first meeting with Sujiro Seam, the European Union's Ambassador for the Pacific, since Louis Mapou took office, comes at a time when New Caledonia holds the presidency of OCTA, the association of Overseas Countries and Territories (OCT) associated with the EU. OCTA is a forum for exchanges between OCTs that have common concerns, and its role is also to bring their voices to the highest European authorities. 
Funds for the Energy Transition
Always keen to strengthen the links between the European Union and New Caledonia, the President of the Government and the Ambassador spoke about the territorial program of the 11th European Development Fund (EDF), dedicated to employment and professional integration, which ends this year. They then discussed the theme of the next programming for 2021-2027. Louis Mapou said he was "satisfied with the choice adopted by the previous government to be able to direct this support to our energy transition policy." The dialogue on this new budget envelope is well underway between the European Union services, in particular the EU office for the OCTs based in Noumea, and New Caledonia.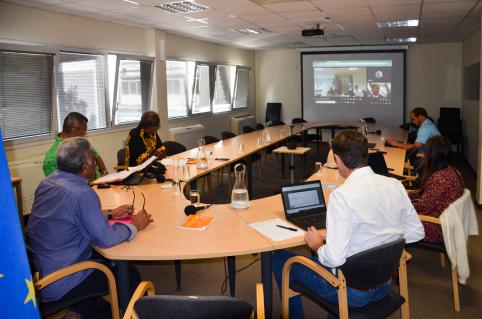 Regional Cooperation 
The representative of the European Union was keen to encourage the integration of New Caledonia in its regional environment through cooperation. Thus, the progress of PROTEGE (Projet Régional Océanien des Territoires pour la Gestion durable des Écosystèmes), financed by the EU as a part of of the 11th regional EDF, was welcomed. The objective of this program, which benefits New Caledonia, French Polynesia, Wallis and Futuna and Pitcairn, is to strengthen the resilience and sustainability of the economies of these islands in the face of climate change, through the preservation of biodiversity and the promotion of renewable natural resources. For Louis Mapou, "the support of the European Union is essential in the fight against climate change. As part of the European Green Pact, the EU plans to strengthen its cooperation in the Pacific to promote blue and green economies.
The EU-OCT Forum to be hosted by New Caledonia
as the President of OCTA, New Caledonia should host the next Ministerial Conference of the association, as well as the EU-OCT Forum during the first half of 2022. Due to the current of the health environment, it is not yet possible to guarantee that these two events will be held in person on New Caledonian soil. However, the President of the Government was keen to point out the Territory's interest in organizing these high-level meetings with Europe and the OCTs.