Thierry Cornaille at the 50th anniversary of the Cook Islands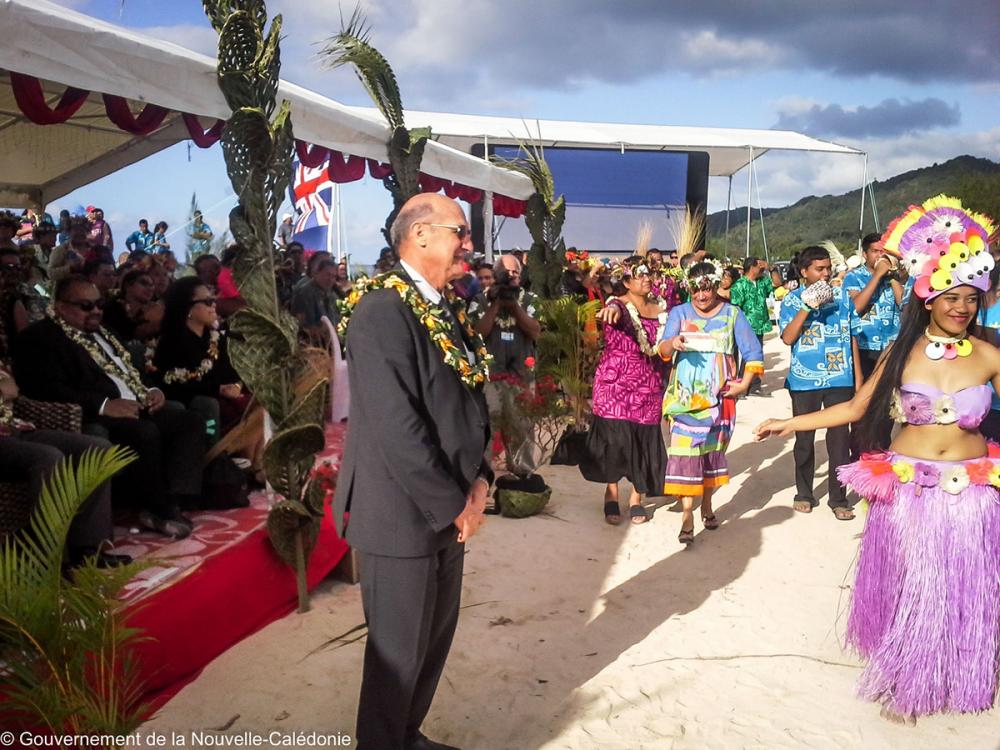 Thierry Cornaille, spokesperson and member of the New Caledonian Government responsible for the budget, housing, energy, digital development, audio-visual communication, monitoring of monetary issues and credit, and relations with Congress, represented the President of the Government, Philippe Germain, during the celebrations of the fiftieth anniversary of the adoption of the Constitution of the Cook Islands, which took place on the 4th of August at Rarotonga.
For New Caledonia, it was about celebrating the serenity of the institutional process which links New Zealand and this non-sovereign territory by an agreement of free association since 1965. It was also about thanking the Cook Islands for their active support of the regional integration of New Caledonia, a candidate for full member status of the Pacific Islands Forum.
During his meeting with Mark Brown, his counterpart in the Cook Islands, Thierry Cornaille referred to the issue of digital cable and the participation of New Caledonia and the Cook Islands at the COP21 in Paris in December this year. Mark Brown requested the assistance of New Caledonia to ensure, under the terms of the future Paris Agreement, a special access for the Pacific countries to the funding of the adaptation to climate change.
On the sidelines of the celebrations which were attended by approximately forty Heads of State and governments (including Papua New Guinea, New Zealand, Niue, Tonga, Samoa, and the Solomon Islands), Thierry Cornaille also met with the President of French Polynesia, Édouard Fritch, and several of his ministers including Teva Rohfritsch, responsible for economic recovery and digital policy, as well as with the Prime Ministers of New Zealand and the Cook Islands, and the Director General of the Secretariat of the Pacific Regional Environment Programme (SPREP).