New Caledonia and Fiji Hand in Hand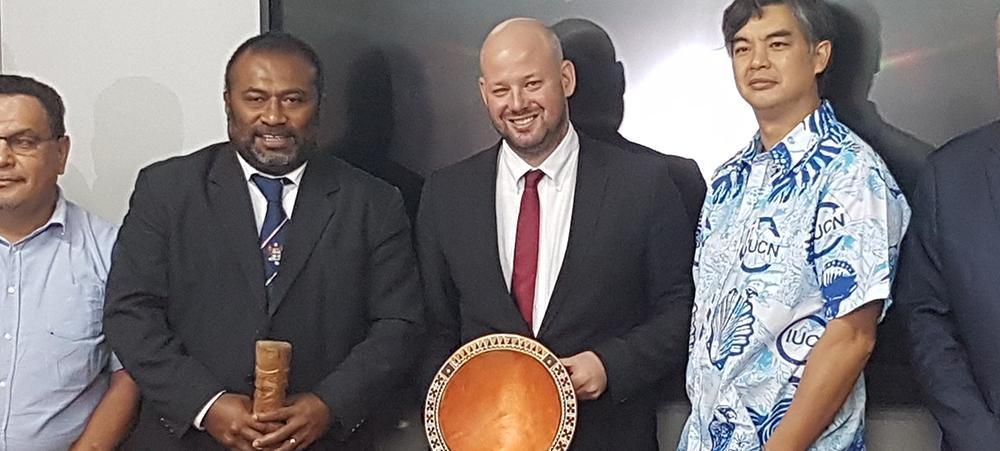 The Minister for the Economy and Trade, Christopher Gygès, headed  a fourty-people delegation of economic actors who visited Fiji from 29-30 July . This mission was the first official visit of the 16th Government and led to the signing of a Declaration of Intentions between Fiji's Commerce and Employers Federation and the cluster New Caledonia Trade and Invest (NCT&I) tasked, with promoting New Caledonia's Economy.
Several highlights marked this mission which aimed to develop economic and regional cooperation between the two countries. Firstly the opening of the first Business Forum between Fiji and New Caledonia, organized by NCT&I over three days  to facilitate meetings between economic actors. 
The Minister then held several bilateral meetings  with its Fijian counterparts, the Atorney General , also Minister for the Economy, the Minister for Foreign Affairs and the Minister for Health. These discussions led to the identification of concrete possibilities of collaboration, notably in Health, Mining, Renewable Energies and Agriculture.
"Opportunities for New Caledonian Companies"
The last highlight, and the major event of the mission, took place on Tuesday afternoon with the signing of a Partnership Agreement between NCT&I and Fiji's Commerce and Employers Federation, a first between the two islands, both from a political and an economic and trade  standpoint.
"This visit to Suva is an important step in the implementation of our economic diplomacy policy ," declared Christopher Gygès. " I am pleased with the discussions we had because Fijian authorities currently provide opportunities for New Caledonian companies."