PROTEGE Finds its Feet in New Caledonia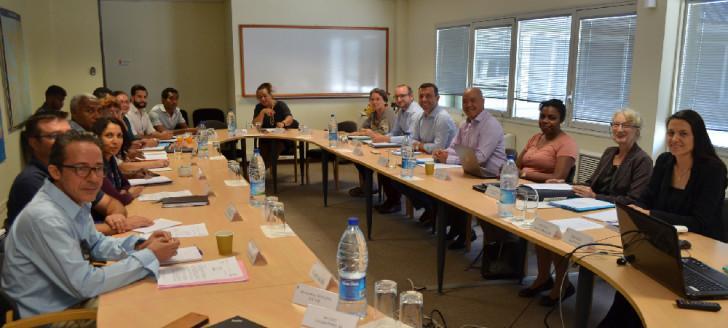 The Pacific Territories Regional Project for Sustainable Ecosystem Management (PROTEGE) has started its implementation in New Caledonia . The first Steering Committee meeting  took place on Wednesday 30 October and kicked off the project on a local scale.
After its official launch in February in Papeete , followed by the first Regional Steering Committee (COPIL), at the SPC in July, PROTEGE's   operational phase has started at the local level, with the first meeting of New Caledonia's  Territorial Coordination Committee (CCT). Composed of 10 voting members and 7 members with an advisory vote, whose names have been collegially  approved by the Government, the CCT will meet once a year, after the annual Steering Committee Meeting to coordinate and monoitor its actions.                                                                                                                                                                                                                                                                                                                                      This first CCT was an opportunity to present the project's local governance structure, led by an eleven-people team based at the SPC. Among them, coordinator Julie Petit connects  the four pilot bodies tasked with implementing actions in  the field: New Caledonia's Chamber for Agriculture (CANC), the ADECAL Technopole, the Department for Veterinary, Alimentary and Rural Affairs ( DAVAR), and the Consrvatory for Natural Spaces (CEN). A Facilitator has been named for each body.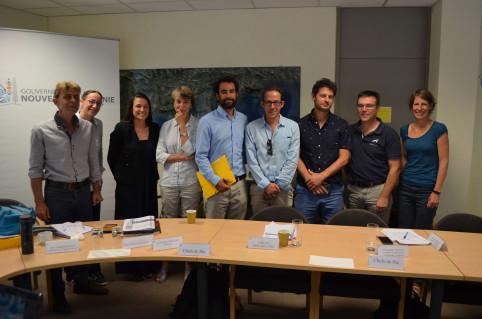 4,295 Billion Francs Over 4 Years
 As a major project funded by the 11th European Development Fund, PROTEGE will be implemented in the four Pacific OCTs (Overseas Countries and Territories) associated with the European Union: New Caledonia, Wallis and Futuna, French Polynesia and Pitcairn over the next four years.  Fundeed by a 4,295 billion franc envelope, PROTEGE will focus on Agriculture, Forestry,  Aquaculture and Fisheries to help them transition towards a sustainable development model.  It will also support the fight against invasive species and the sustainable management of water.  The budget has been broken down as follows: 949 million francs for Agriculture, 793 millions for Fisheries and aquaculture, 877 million for water and 525 million for the fight against  invasive species.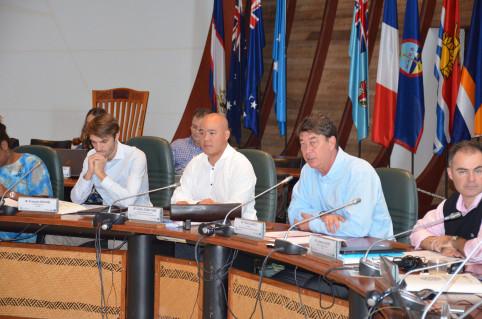 Upcoming Actions
These envelopes, divided between the 4 OCTS over a 4 year period will fund  regional and local actions which will be the subject of  consultations ( for amounts below 5 million francs, see the box below) or calls for projects by the SPC.  Some have already started such as  the one regarding the building of a network of model farms in New Caledonia..
In the next few weeks, the pace will considerably quicken  with the implementation of numerous regional actions such as the organization of a workshop on coastal fisheries  and aquaculture in Wallis  from 18-23 November but also in New Caledonia with notably a workshop on Foresry and Agroforestry in late November, the establishment of an Observatory for Coastal Fisheries,  the undertaking of the first Health-Water Barometer or training sessions on methods to manage deer populations, which threaten our biodiversity.
These initial actions will be evaluated during the next PROTEGE Steering Committee, which will meet in March 2020, in French Polynesia. The project's website, which is currently under construction, will be accessible in January.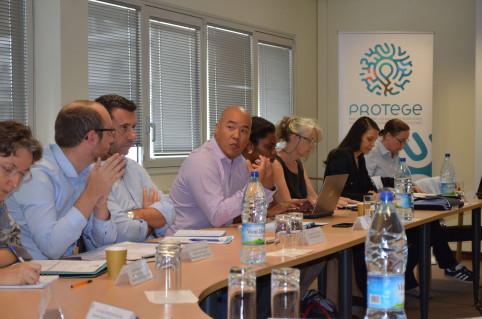 Upcoming Calls for Tenders
Before March 2020, the SPC will launch :
-on Agriculture: 20 calls for tenders and/or consultations, including 3 for New Caledonia and 9 for the region;
- on Fisheries and Aquaculture: 11, including 3 for New Caledonia and 3 for the region ;
- on water : 12, including 4 for New Caledonia and 1 for the region ;
- on invasive species:  6 for New Caledonia.
Notices regarding these calls for tenders  and consultations will be published on the SPC's website and in local and international newspapers. They will also be available on New Caledonia's Public Tender Portal, https://marchespublics.nc/.