Regional Integration Viewed by an Expert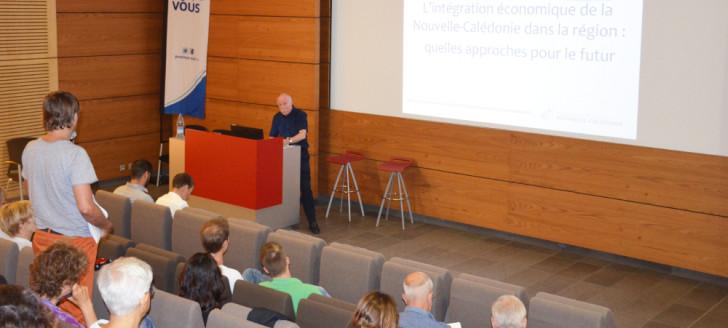 As part of British Consultant and International Business Lawyer's Alastair Sutton's visit , the Government organised a discussion evening  on 30 January 2020. The discussions focused on economic integration possibilities available to New Caledonia in the region. 
Business leaders, students, consulat representatives, members of employers organizations and professionals at large... More than 50 people participated in the public evening discussion with British Consultant Alastair Sutton . It was a rare opportunity to benefit from the Internartional Business Lawyer and European Commission's International Business Negotiations Specialist's expertise. Christopher Gygès attended the event and recalled the context  in which Mr. Sutton's mission was taking place.  "The Government is determined to strengthen New Caledonia's integration in the region. We must build frendly and ballanced relationships that  mutually benefit all parties, whether it be big countries such as Australia and New Zealand, or  other islands in the Pacific. Numerous opportunities to trade with our neighbors are available to us and they are sources of growth," declared the Minister for the Economy,  Economic Recovery and Trade. That is the reason why we asked for Mr. Suton's expertise to make this long-term vision  a reality. Our objective is to provide our young people with  a better visibility on New Caledonia's economic opportunities."
Friendly Relationships
Assisted by the Government's Department for Regional Cooperation and External Relations  during his mission, Alastair Sutton met with numerous New Caledonian economic actors and Government Departments.  After clearing the air on Brexit, Mr. Sutton, who has been working  with the European Union for more than 50 years, gave his first piece of advice. "Firstly, we must lay the groundwork for friendship and cooperation to know each other better and identify areas of mutual interest. Legal frameworks then regulate and strengthen exchanges of goods, services or people. New Caledonia has already signed  Cooperation Agreements with its neighbors  but they are not currently being used to their full potential."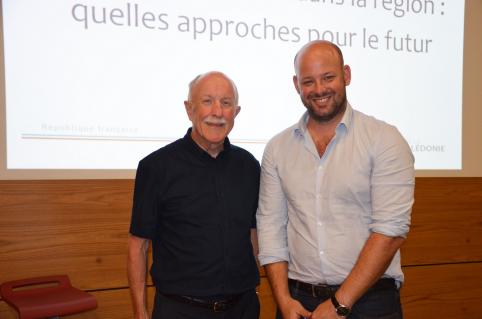 Focus on Strengths
The British Consultant insisted upon the importance of getting universities and young people involved in cooperation actions, by encouraging students to use programs such as Erasmus + which has started its implementation in New Caledonia .  New Caledonia's exceptional biodiversity and its conservation policies are an important lever for our territory's economy. "Regardless of your demographic weight, if you are an expert in a particular area, you are listen to," argued Mr. Sutton, who encouraged New Caledonians to focus on their strengths and rely on them during trade negotiations. After this brief presentation, the audience was able to have an informal discussion wih the British Consultant, who speaks French fluently,  for two enlightening hours.  Following his return to Brussels, Mr. Sutton will produce a report including recommendations which will notably be fed into the future Trade Development Plan.