French Solidarity with Papua New Guinea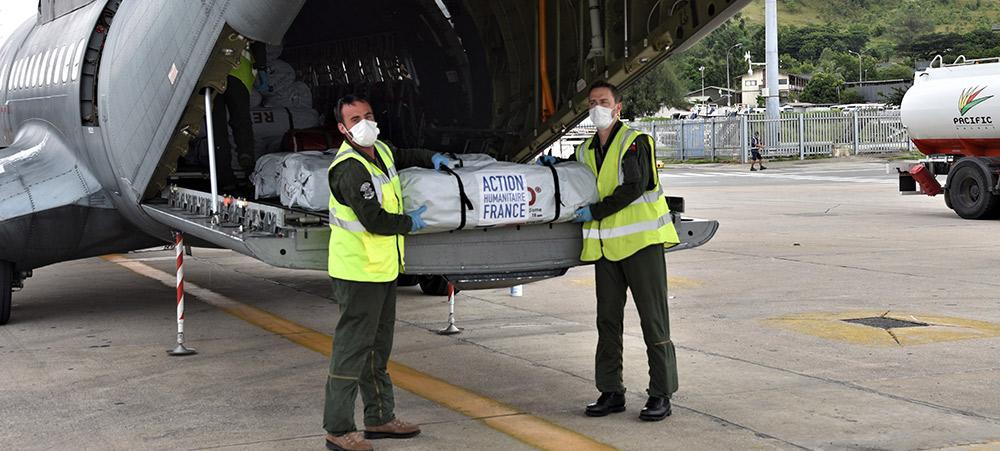 As a part of  the FRANZ cooperation agreement, the New Caledonian Armed Forces have sent sixty tents to Papua New Guinea. This equipment, which comes from the stock of the support and crisis center and is managed in Noumea by the French Red Cross, will be used to manage the Covid-19 epidemic that has been sweeping the country since March.
Carried out with the logistical assistance of the Australian and New Zealand Armed Forces based in Papua New Guinea, as well as the European Civil Protection Mechanism, this operation was carried out in strict compliance with social distancing rules. The entire embassy was mobilized for this operation, with the valuable support of the FANC in Noumea and local and international partners in Port Moresby," explained Alexandre Lafargue, New Caledonia's Official Representative to Papua New Guinea. While we could not thank the crew in person, we did not have enough distant greetings to show our gratitude. The emergency teams of the Papuan government and the World Health Organization will now be able to deploy these resources in the capital and the rest of the country" he added.
Equipping Medical Facilities
Delivered by CASA flight, these tents will be used to "equip several temporary sites for testing, care, or isolation, or can be used as shelters for individuals or families whose situation has worsened with the health crisis," explained Guillaume Lemoine, French Ambassador to Papua New Guinea. "Next week we will receive PPE (personal protective equipment), antigenic tests and oxygen treatment equipment, directly from France.
Helicopter flights carrying equipment and medical teams are also planned by the Airbus Foundation. "Seeing an aircraft from our forces positioned in New Caledonia was a great moment of emotion and pride," confessed Guillaume Lemoine. The PNG authorities and all the partners fighting against Covid here are grateful for what we are doing here. "
France is the third country to intervene in Papua New Guinea, after its two FRANZ partners, Australia and New Zealand. Its multifaceted assistance, coordinated by the Crisis and Support Center of the Quai d'Orsay, is also made possible by the contribution of the European Union. 
The representatives of the Papuan authorities, WHO, European Union, Australian and New Zealand embassies and armed forces...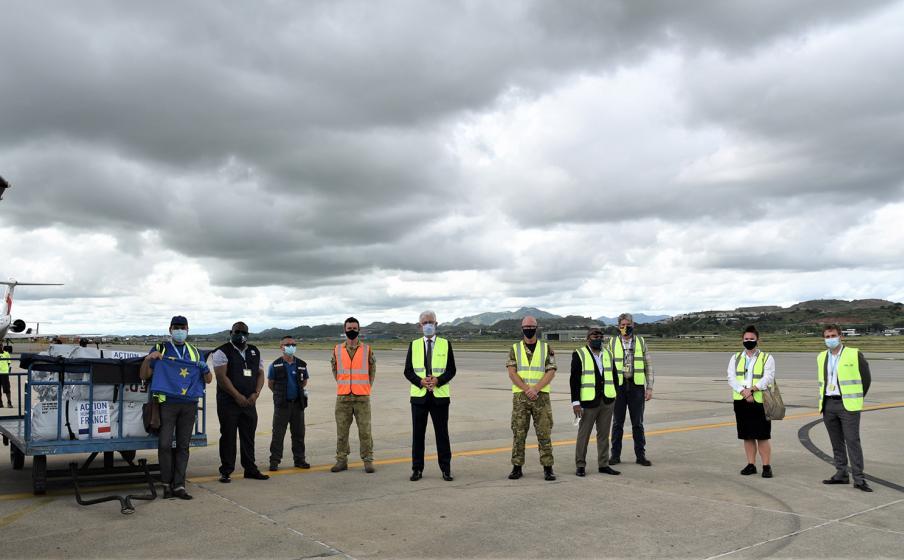 ... as well as the French Ambassador Guillaume Lemoine and the New Caledonia's Official Representative Alexandre Lafargue...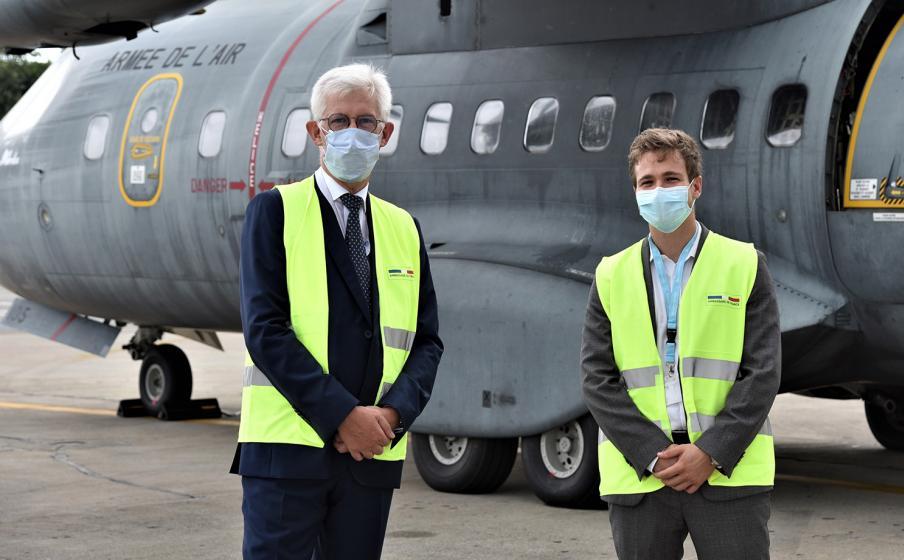 ... were all present to welcome the CASA plane at the Port Moresby airport