A delegation from New Caledonia attends the very first Pacific Exposition in Auckland, from 11-14 July 2019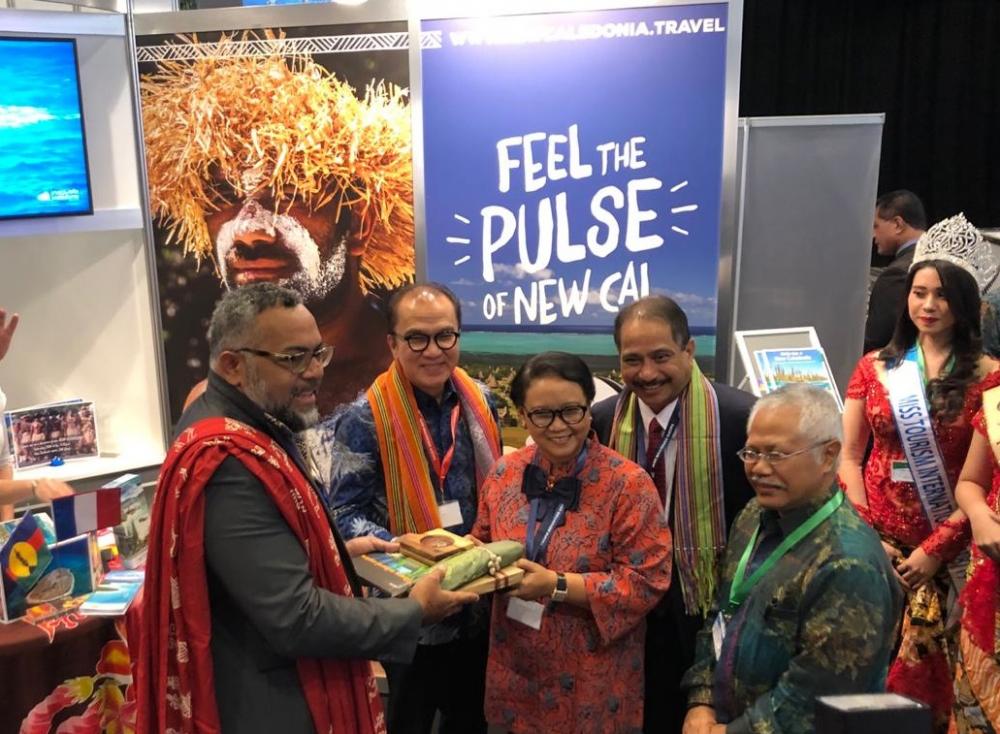 The very first Pacific Exposition, organized by the Government of Indonesia, in partnership with New Zealand and Australia, took place in Auckland from 11-14 July 2019. This public event sought to promote all Pacific Island States and Territories as tourist destinations and reinforce their visibility on the New Zealand and Oceanian markets. As the organizing country, Indonesia was also showcased through various stands and artistic performances.
New Caledonia's stand which was decorated by "Nouvelle-Calédonie Tourisme Point Sud" (NCTPS), welcomed the general public and government officials during the four-day event. The sculptures, local products, and gifts which were showcased on the stand were provided by "Les Marques Calédoniennes" and they were warmly received by the public.
Forums on tourism, culture business and investment were organized alongside the exposition. New Caledonia's economic delegation was composed of Hatem Bellagi from NCTI, who spoke during the investment and business forum, Richard Ratiman from the company  Skazy, as well as of Jean-Marc and Nathalie Espalieu and Bertrand Schmitt from the Korail Group. The cultural delegation was composed of Mr. Emmanuel Tjibaou, director of the Tjibaou Cultural Centre, who spoke during the forum on culture, as well as of two dancers from the association BUA Kedeigne who shared their heritage and their art with the public. M. Tantowi Yahya, Ambassador of Indonesia to New Zealand, Samoa and Tonga, Mrs Retno Marsudi, Indonesia's Foreign Minister, Mr. Arief Yahya, Indonesia's Minister for Tourism and Mr. Achmad Gozali, Consul general of Indonesia in New Caledonia also visited the exposition.
This event ambitions to become a regular occurrence in the coming years, its organization will rotate between Pacific Islands States and Territories.