Signing of a partnership agreement between the Agence Française de Développement (AFD) and the European Union Overseas Countries and Territories Association (OCTA).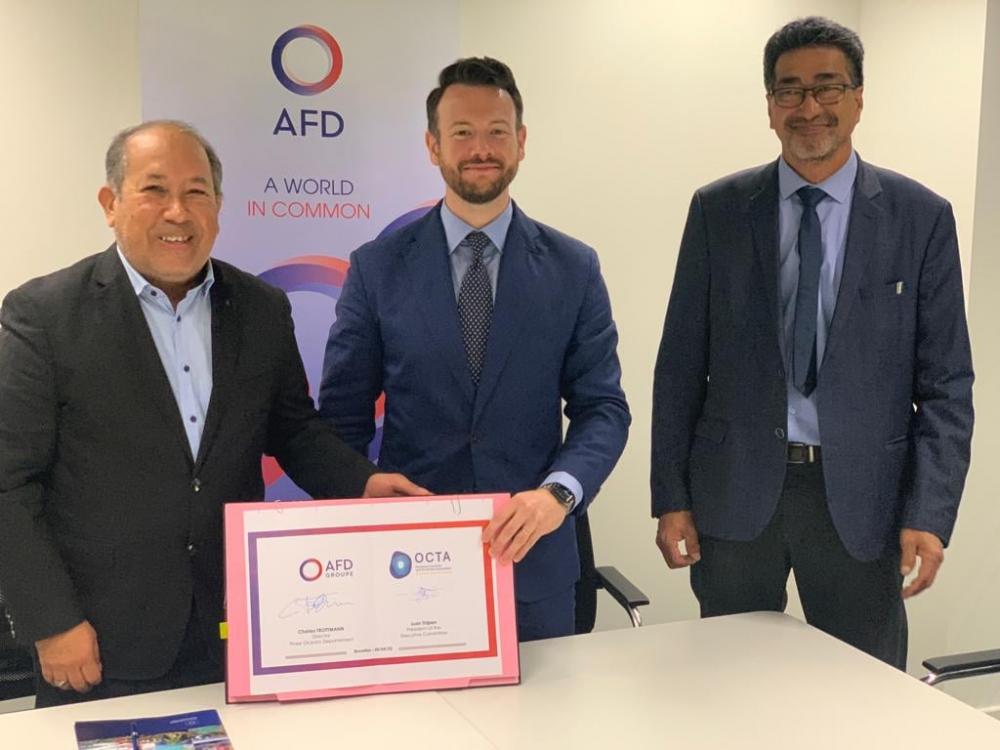 The current presidency of OCTA is held by New Caledonia, elected at the Ministerial Conference held virtually on December 8, 2020.
Today the AFD - Agence Française de Développement and OCTA have signed a Memorandum of Understanding with the objective of working together on their strategic priorities and implementing joint actions in their sectors of intervention at the regional level.
For the AFD, the collaboration will be led by the Department of "Three Oceans", which works in the Pacific, Atlantic and Indian Oceans, where the collaboration with the Outermost Regions and the OCTs is paramount.
 The OCTA is looking forward to the implementation of this partnership. Our joint actions will focus on the Green Deal, youth, and regional integration among others.
Mr Charles Trottmann, Director of the Department "Three Oceans" has signed the MoU, in representation of the AFD.
Mr Juan Thijsen, President of OCTA's Executive Committee and EU representative for Aruba, along with Mr Atoloto Malau, Vice-President and EU representative of Wallis & Futuna, have signed the MoU on behalf of OCTA.