New Caledonian Culture Has a Home in Christchurch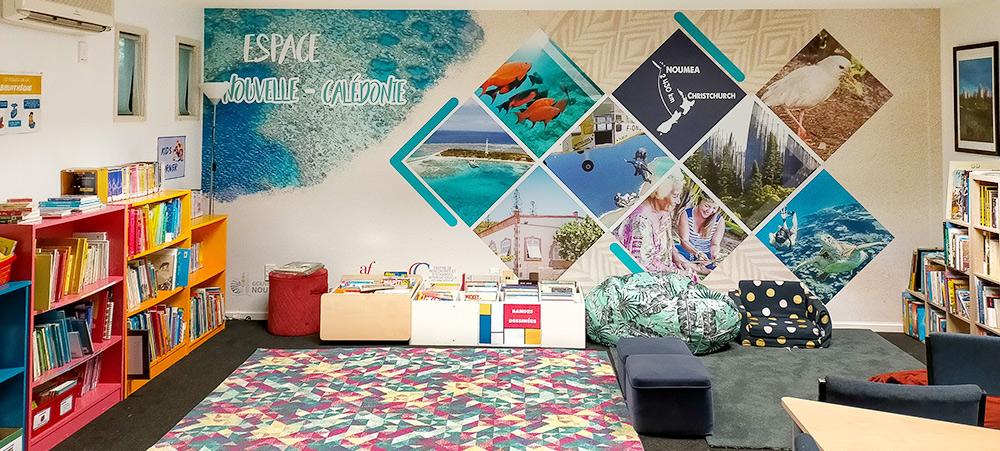 The Alliance française in Christchurch inaugurated the largest
New Caledonia Area" in New Zealand, on Friday 25 March. This showcase should
participate in the promotion of New Caledonia, notably through its languages and cultures.
Since joining the International Organization of La Francophonie (OIF) in 2016, New Caledonia has been working to promote the French language and culture in the Asia-Pacific region. This strategy includes the creation of Francophone areas dedicated to the island in whithin the Alliances Françaises in the region. Cécilia Madeleine, Official Representative of New Caledonia to New Zealand, inaugurated one of these "New Caledonia Areas" on Friday, March 25, at the Alliance in Christchurch. It is the largest place dedicated to New Caledonian culture in New Zealand.
As a reminder, the very first "New Caledonia Area" was created within the Alliance française de Wellington in 2012. Similar areas have opened, in the Alliances of Palmerston North, which opened in 2015, and in Dunedin, which was inaugurated in 2021.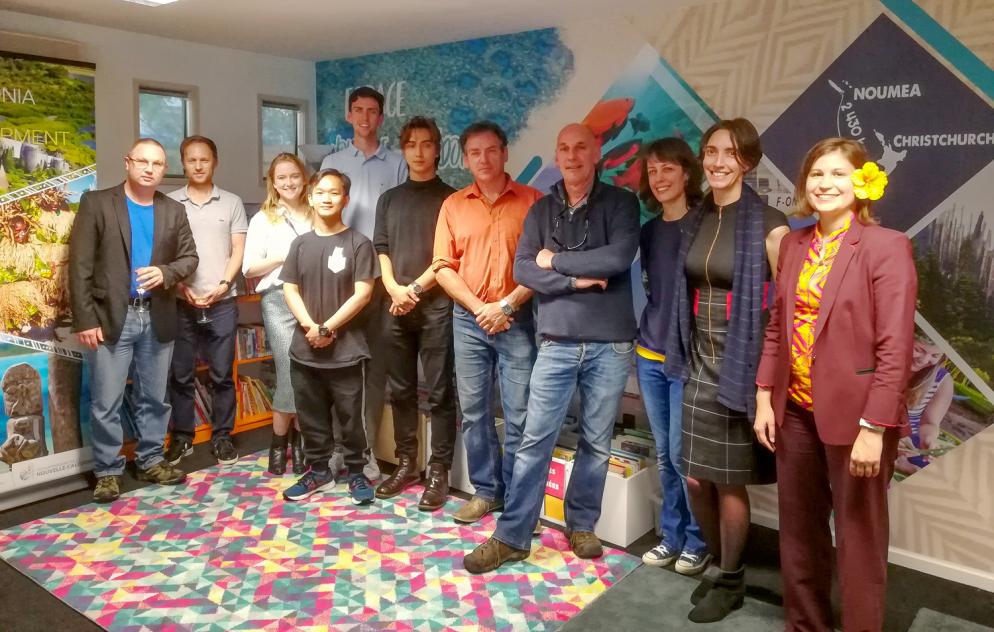 Increased visibility
Funded by the New Caledonian delegation in New Zealand, this new 100% New Caledonian space has several objectives. It contributes to the development of relations between the government of New Caledonia  and the Alliances françaises implanted in New Zealand, in collaboration with the Centre de rencontres et d'échanges internationaux du Pacifique (CREIPAC). It also aims to promote la Francophonie in New Zealand, where French is the most widely taught foreign language, but also to increase the visibility of New Caledonia in its neighboring country, notably through its languages and cultures. "We hope to introduce New Caledonian culture and talents to the New Zealand public by making available novels, comics, music CDs, and short films in French and sometimes in native languages," Cecilia Madeleine said. This showcase should also participate in the promotion of tourism in New Caledonia.
To the delight of the numerous  francophiles and other visitors curious to learn about the French Pacific who attended,  the event also featured a quiz on New Caledonia, whose winner left with a bag of New Caledonia Tourism goodies.