A New New Caledonian Cultural Area in Adelaide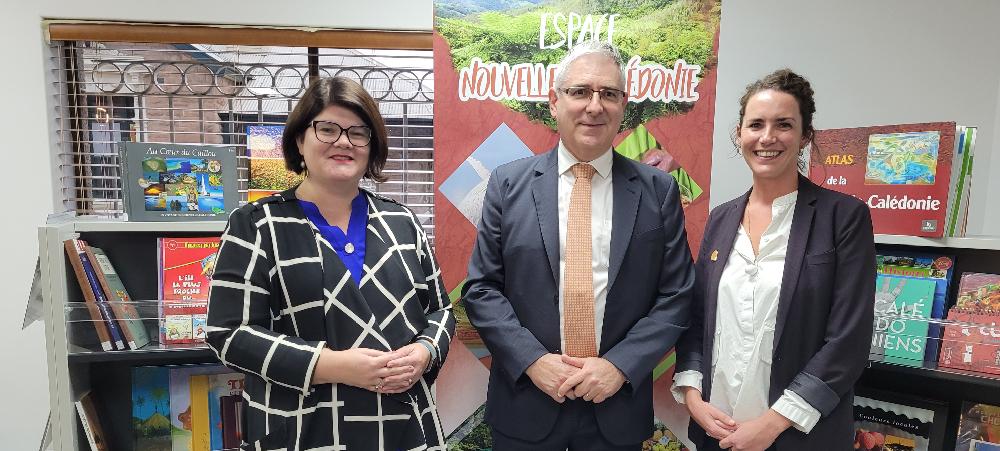 A cultural and educational area dedicated to New Caledonia was inaugurated at the Alliance Française in Adelaide by the Official Representative of New Caledonia in Australia on May 13. Yves Lafoy represented the Minister for La Francophonie, Yoann Lecourieux.
Since joining the Organisation Internationale de la Francophonie (OIF) in 2016, New Caledonia has implemented a strategy to promote the French language in the Asia-Pacific region. The Pacific  Forum of French-speaking countries, initiated by the New Caledonian government in 2008, is an integral part of this strategy.
The inauguration of the "Cultural and Educational Area dedicated to New Caledonia", within the Alliance Française of Adelaide, is also part of this approach. This is the fourth 100% New Caledonian area in Australia.
Funded by the New Caledonia Delegation in Australia, this new area contributes to the promotion of  the French language and the culture of New Caledonia in South Australia. It also demonstrates the strengthening of links between the New Caledonian government and the network of Alliances françaises, in close collaboration with the Centre de rencontres et d'échanges internationaux du Pacifique (CREIPAC).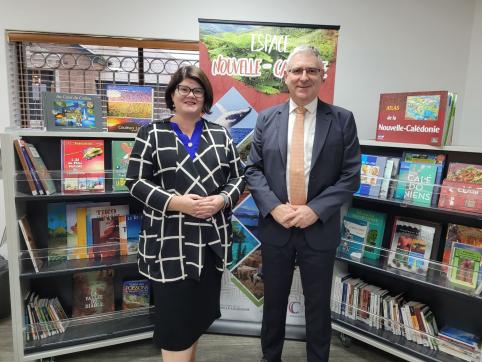 On the occasion of this inauguration, the Official Representative of New Caledonia, Yves Lafoy, who represented Yoann Lecourieux, the Minister for la Francophonie, was surrounded by the Minister in charge of multicultural affairs in the South Australian government, Zoe Bettison, and the Director of the Alliance, Raphaëlle Delaunay. Thanks to this cultural and educational area, the Alliance Française of Adelaide now has a vast collection of art books, comics, novels and DVDs that offer a unique window on the landscapes, traditions and culture of New Caledonia." Yves Lafoy said.
Organized by the CREIPAC, the evening ended with music thanks to an online performance (via zoom) from the New Caledonian folk group Kaori, which performed three songs
Strengthening the Ties Between the Two Countries
Yves Lafoy took advantage of this trip to meet other economic and cultural actors of this region of Australia:
the Director and Head of Chapter of the French-Australian Chamber of Commerce of South Australia (FACCI SA) to outline New Caledonia's competitive advantages over other Pacific Island countries;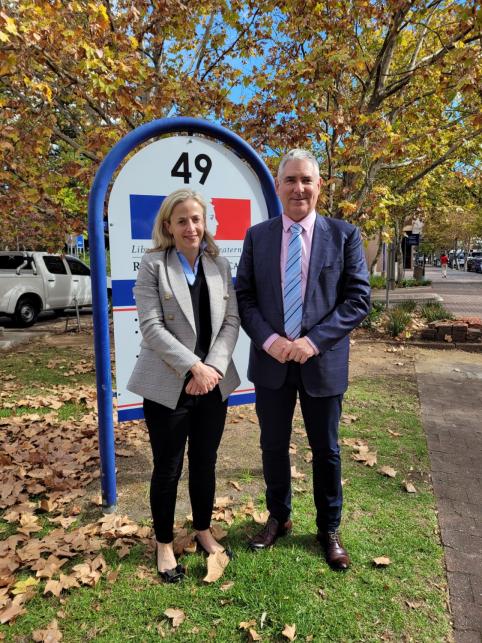 -   he Honorary Consul of France, to discuss the presence and expectations of the French community in Adelaide and promote New Caledonia as a tourist destination;
-    teachers from the French departments of the Universities of Adelaide, South Australia and Flinders, in order to contribute to the strengthening of the content of the New Caledonia related courses offered by these three universities.